Serve, grow, and worship together with other believers.
At Calvary Tabernacle, we believe that being a united body and serving side by side for the purpose of furthering God's work is the ultimate calling. The church is called to be a light to the world, and in the process, our lights brighten the lives of fellow followers too. Whether you're interested in getting involved with classes, volunteering or giving, Calvary Tabernacle has something for everyone.

MUSIC
Calvary's choirs, special groups, soloists, & instrumentalists, join together to make our music ministry one of the finest anywhere.
SUNDAY SCHOOL
Sunday School is at 10 a.m. for all ages and provides a fun and exciting atmosphere to instill God's word into your child's heart.
KID'S CHURCH
Kid's Church begins at 11 a.m. immediately following Sunday School for grades 1-6. This is a dynamic worship time for your child(ren) to learn about God's word. 

YOUTH WORLD
For students in grades 7-12, Youth World teaches God's word and principles to help face the challenges that life brings. Services take place each Wednesdays at 7:30 p.m.
YOUNG ADULTS
For college and career ages 18-35. Sunday Service at 10 a.m. and monthly young adult evangelistic services Wednesdays at 7:30 p.m.
SINGLES
The Singles Ministry meets to celebrate and worship Christ to provide insight into 'single-ness for widows, divorcees, and individuals who've never been married.
MARRIAGE AND FAMILY
The family is one of the most important parts of life. At Calvary Tabernacle we place strong emphasis on strengthening marriages and promoting family values.

BIBLE QUIZZING
Bible Quizzing is a program dedicated to carrying out Psalm 119:11, hiding the Word of God in our young peoples' hearts. This competitive program builds social skills and Christian values.
SOUND AND VIDEO
Services at Calvary Tabernacle aren't possible without the sound and video team. From lights and sound, to powerpoints and video crews, this team helps broadcast the gospel across the globe!
WELCOME COMMITTEE
With a bright smile and a warm handshake, Calvary Tabernacle greeters welcome everyone who walks through the door.
FOOD PANTRY
Calvary Tabernacle maintains an active food pantry to assist those in need. If you have need of food, you may contact us or simply attend any regular service at Calvary Tabernacle and speak to one of the ministerial staff.
NURSING HOME
Providing Sunday services at twenty-six different locations around the Indianapolis area, Calvary Tabernacle has long maintained an active nursing home ministry.
PRISON AND JAIL MINISTRY
For several years, Calvary Tabernacle has ministered at The Indianapolis County Jail and the Indiana State Correctional Facility. Those involved in this ministry hold a service at each facility on Tuesday and Friday evenings respectively.
REV. PAUL D. MOONEY
PASTOR
Paul D. Mooney, one of the truly great preachers of the Apostolic movement, is the Lead Pastor at Calvary Tabernacle. He is President of Indiana Bible College and President of Calvary Christian School. He is a sought after speaker throughout the U.S. and abroad, speaking hundreds of times each year at conferences, seminars, camps and other meetings. Rev. Mooney has served as Superintendent of both the UPCI Indiana and Michigan districts, and has also served as a member of the UPCI Foreign Missions Board. He has been a uniquely gifted visionary in establishing Indiana Bible College as one of Pentecost's finest educational institutions. He currently serves as the Assistant General Superintendent of the United Pentecostal Church, International.
REV. TIM PEDIGO
ASSISTANT PASTOR
Tim Pedigo has been involved in ministry of music, worship, and the Word for over 35 years. He began as a Music Minister in his local church while studying music education at the University of North Texas. The next dozen years were a mix of songwriting, recording, and traveling while doing concerts, as well as choir and vocal clinics. During this time Tim moved to Louisiana and became a part of the music team at the Pentecostals of Alexandria. While there, he helped form the Louisiana All-State Youth Choir.
In 1991, Tim married his wife, Adena, and their music ministries were joined together in the first of several recordings. By the end of that year, they moved to Indianapolis where he served as Administrative Assistant and Instructor at both Indiana Bible College and Calvary Christian High School. In 1995, he accepted his call to preach and has served Calvary Tabernacle as Assistant Pastor for the past 10 years.
Tim has also served as Indiana District Global Missions Director, the music coordinator for the North American Youth Congress, and the Pentecostal Music Association where he was in charge of the creation of the North American Talent Search.
Tim and Adena have two wonderful children, Maci and Georgeon, who have both answered their call to ministry and are presently enrolled at Indiana Bible College.
REV. ROBERT L. RODENBUSH
ASSOCIATE PASTOR / IBC EXECUTIVE PRESIDENT
Bro. Rodenbush graduated with a B.S. in Economics in 1990 from the University of Missouri St. Louis and with a Juris Doctorate in 1993 from Washington University School of Law. Rob Rodenbush also holds an LLM in taxation and as part of his education studied International and Comparative Law in Paris, France and interned in Washington, D.C. with the Honorable J. Bennett Johnston, United States Senate.
Until 2004 Rob Rodenbush was a partner with the law firm of Lathrop & Gage L.C. where he focused his law practice on religious and tax-exempt organizations. Rob has served as legal counsel for the UPCI, the Missouri, Illinois and Indiana Districts of the UPCI as well as for ministers, churches and ministries. In addition, Rob serves on the Trustee Board of the UPCI Ministers Retirement Fund, Inc., on the Board of Regents of the UPCI Division of Education, and on the Board of Trustees of Compassion Services International.
He maintains his license to practice law in Missouri, Illinois and Indiana; and, though now involved in full-time ministry, he continues to provide legal counsel to churches and ministers. An ordained minister, Rob serves as the Associate Pastor at Calvary Tabernacle in Indianapolis, Indiana and as the Executive Vice-President of Indiana Bible College.
Rob grew up in Ghana, West Africa, where his parents were missionaries and served on the Associates in Missions program in Africa and Europe. Rob and his wife, Jaye, have been married since 1999 and have two children, Micki Evangeline and Robert Mooney.
DR. LINDEL M. ANDERSON
MINISTER OF MUSIC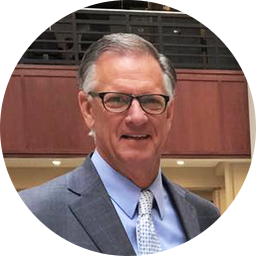 REV. CHARLES BARCUS
ASSOCIATE /CALVARY CHRISTIAN SCHOOL PRINCIPAL
REV. CHRIS BARBER
YOUTH PASTOR
REV. FELIPE PAGAN
SPANISH PASTOR
GAIL NELSON
CHIEF FINANCIAL OFFICER
LADUSTA BROWN
DIRECTOR OF VOICE AND VISION
REV. LAWRENCE MATTHEWS
KID'S CHURCH DIRECTOR
REV. JUAN LOPEZ
YOUNG ADULTS DIRECTOR