GIVE
Give, and it shall be given unto you; good measure, pressed down,
and shaken together, and running over…
Luke 6:38
WHY WE GIVE
WHAT THE BIBLE SAYS ABOUT GIVING
The Bible teaches us that we are to be generous and cheerful (2 Corinthians 9: 6-7) in our giving since much has been given to us from God. We are also taught to give for the correct reasons. Not for the sake of being admired by others (Matthew 6:1), rather as an act of worship (1 Corinthians 16:2) and thanks to the Lord.
OFFERINGS
Giving to God is a blessing to the church body and to the giver. Offerings are an extra way to bless the church and Kingdom of God.
TITHING
Tithing is the Biblical teaching of giving the Lord a portion of earnings. Tithing isn't taught because God needs your money. Instead, tithing teaches us how to keep God first in all aspects of our lives.
MOTHER'S MEMORIAL
Mother's Memorial offering funds children and family ministries including adoption, child assistance services, scholarships and other ministries.
SHEAVES FOR CHRIST
Sheaves for Christ is a Youth-driven offering that provides vehicles for missionaries and funds youth programs across the country.
FAITH PROMISE
Faith Promise giving is designed to push individuals into the dimension of faith when it comes to giving to the kingdom.
WAYS TO GIVE
Thank you for supporting Calvary Tabernacle. There are many ways you can give, some, even if you're not able to make it to church.
1. Use the "GIVE NOW" link to the right to donate through the church center app
2. Use your bank's online bill pay utility
3. Mail a personal check (address in website footer)
4. When the office is open, drop off your contribution directly to the office
Calvary Tabernacle is proud to partner with missionaries on projects of various sizes and financial needs. Our heart for missions stretches across the globe.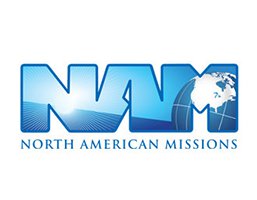 Not only does Calvary Tabernacle support the efforts of missionaries across the globe, we've also partnered with missionaries spreading the Gospel to new cities right here in North America.